Welcome to Eternity is a video game concept I made as my BFA thesis project at HDK. It consists of concept illustrations and a prototype for a website where the game is presented. The full prototype (made in Adobe Xd) is avaliable here.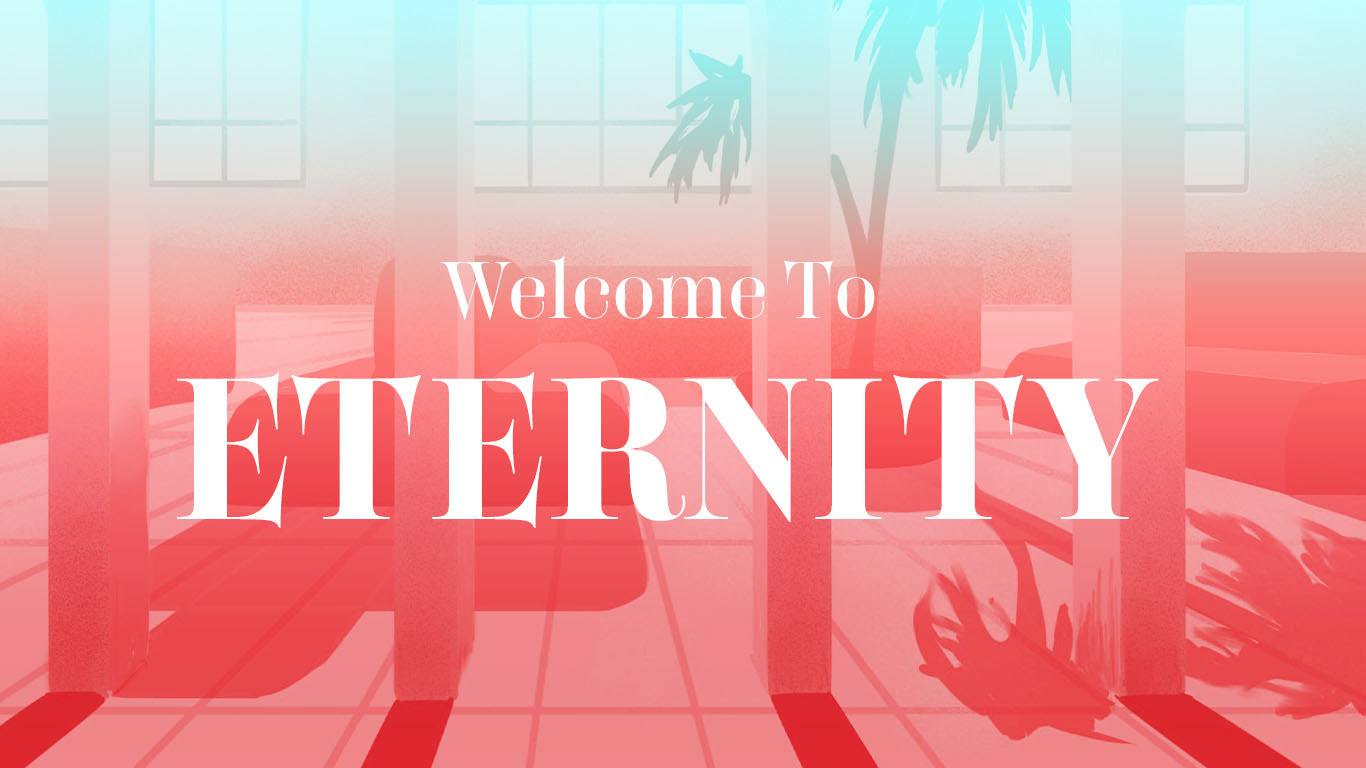 The game is set in a dystopian future and takes place inside a deserted building called Eternity, which is best described as a mixture of a big scale PR campaign and a small autonomous city. The player journeys through the building playing as a rat named Mae in search of her lost possessions. During the game the player unravels the story about Eternal inc. (the company that owns the building), and about where the people who used to live there have gone.
Through pastel coloured illustrations and conceptual work I aim to tell of a world where the big corporations rule. How would a society function when a single company has a total monopoly on the market? What does it mean to be human in a world where you're primarily a consumer? 
The Illustrations function as concept art focused on environments and characters in the game. I wanted to create a dystopian setting different from the classical post-apocalyptic world through my color scheme and empty environments.