I've been working together with Gothenburg Fringe since 2018. It's a performing arts festival inhabiting all kinds of venues across Gothenburg for a few days every year. As the festivals graphic designer my job has been to design the logo as well as the posters and banners used for marketing.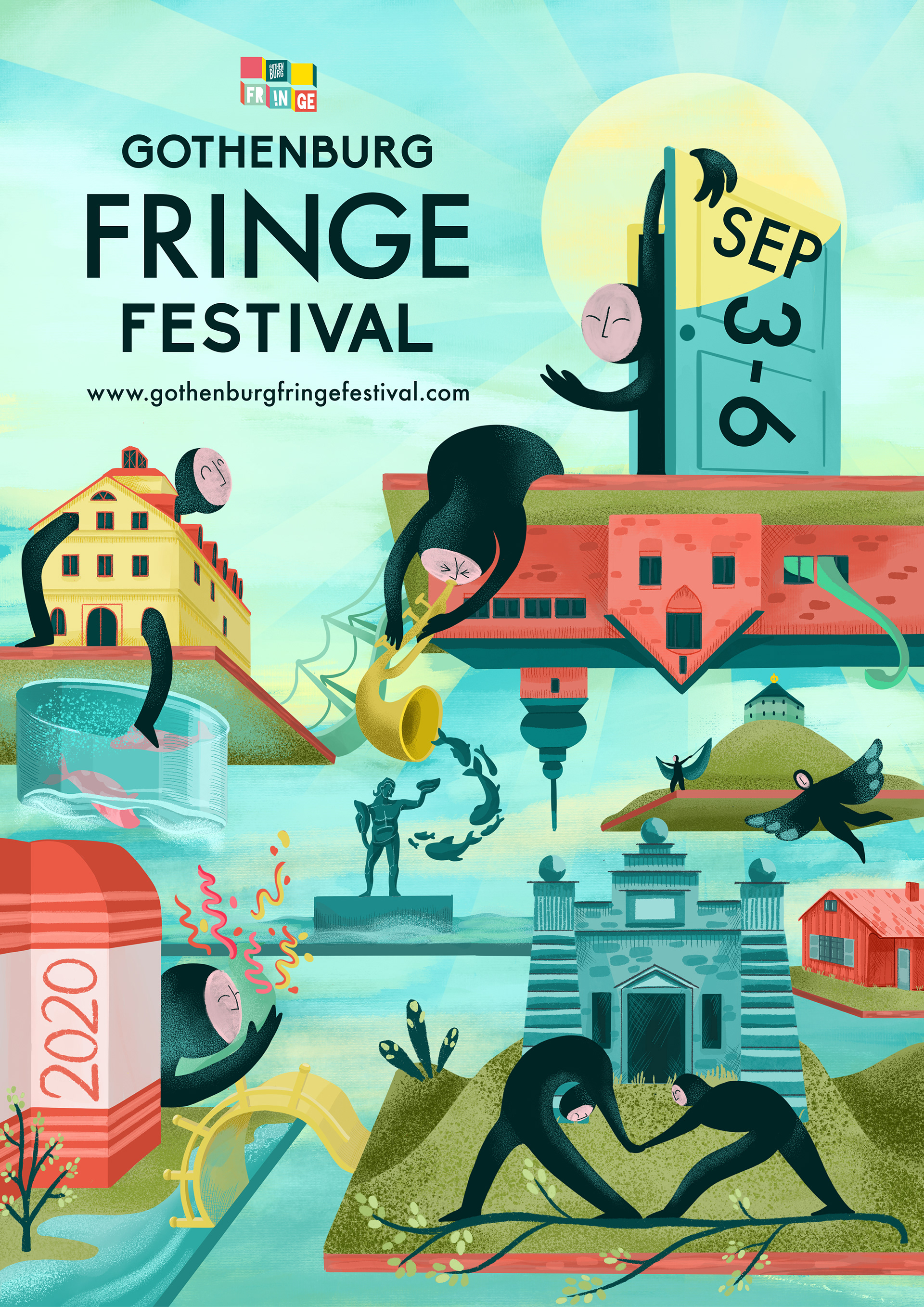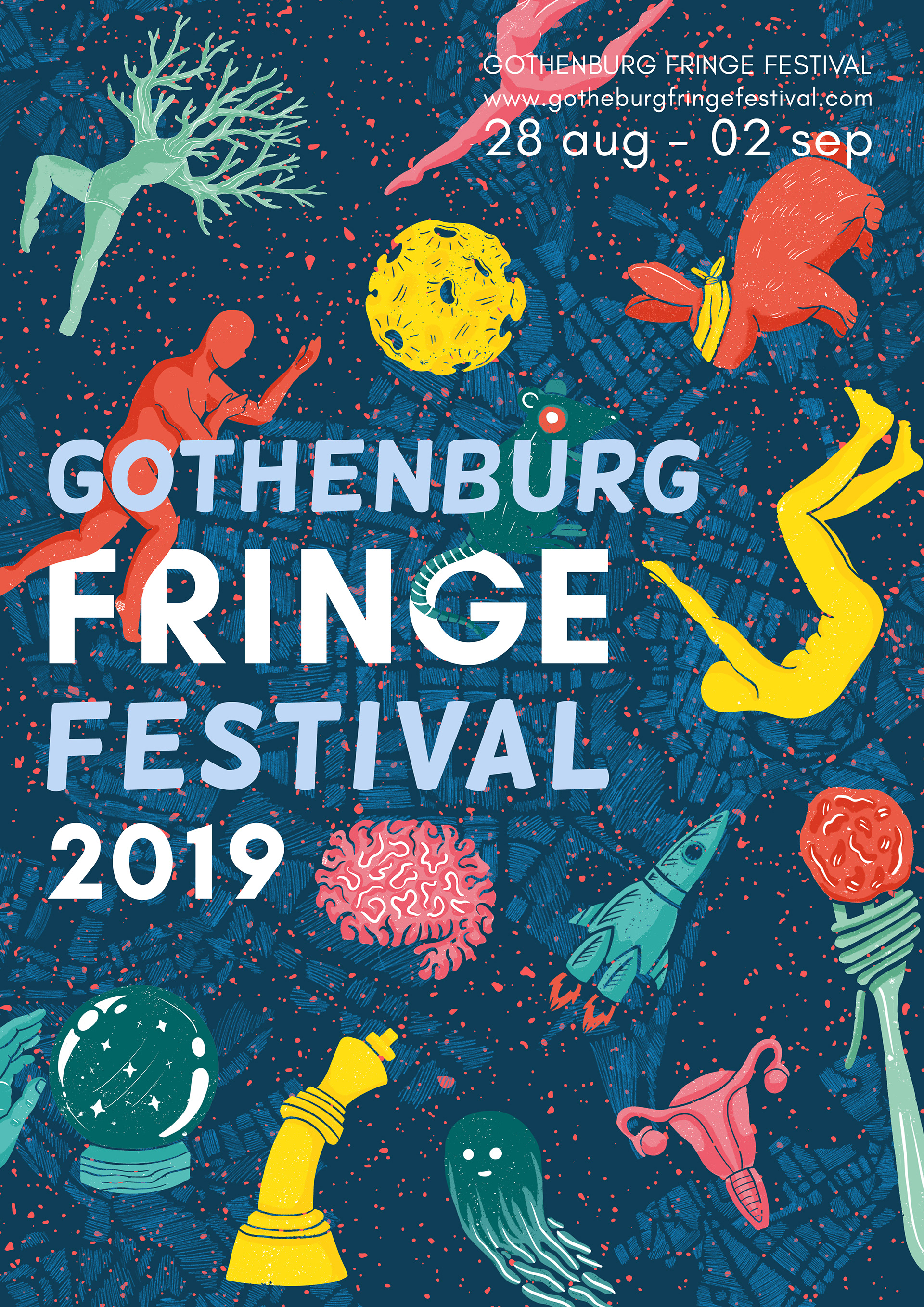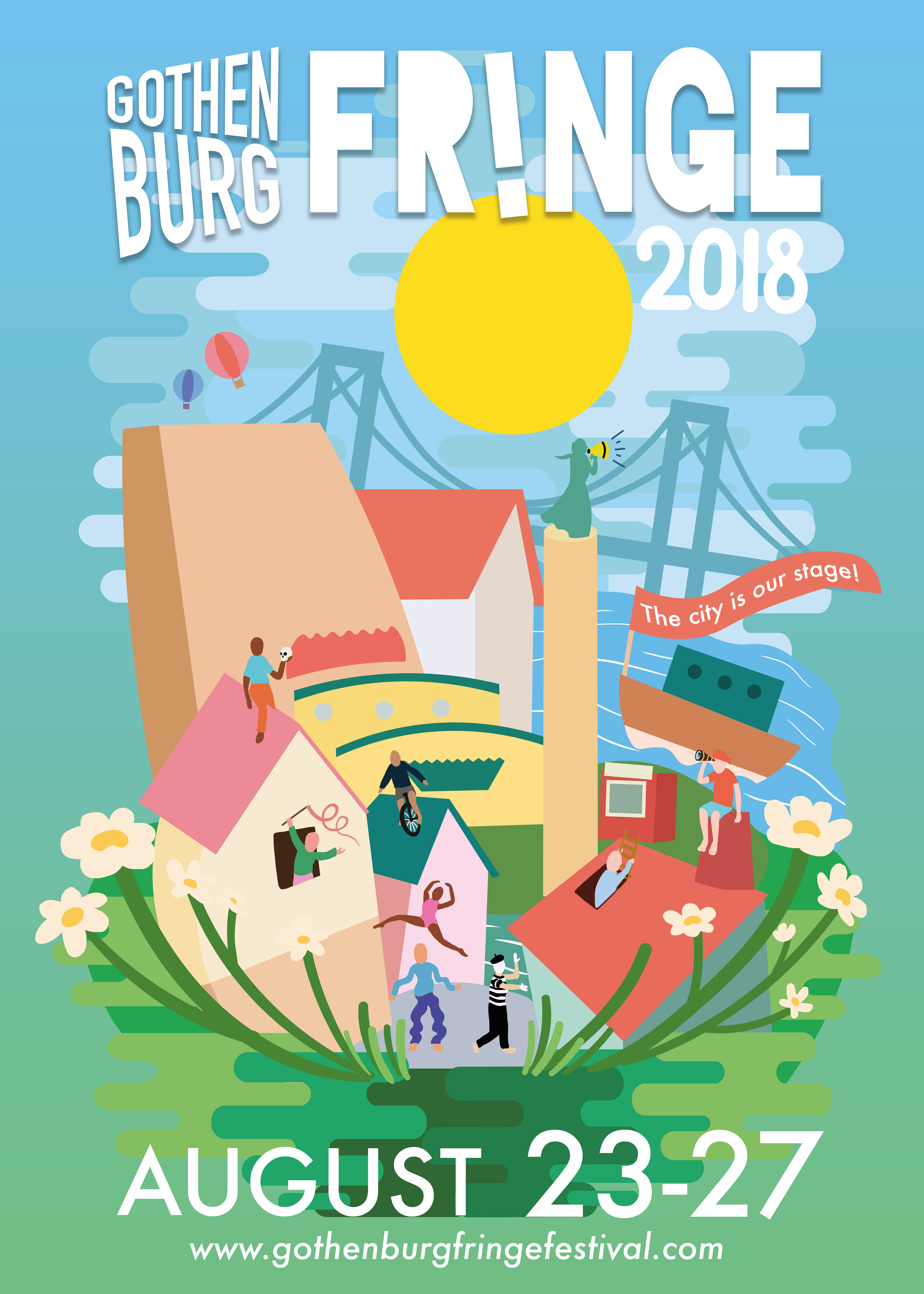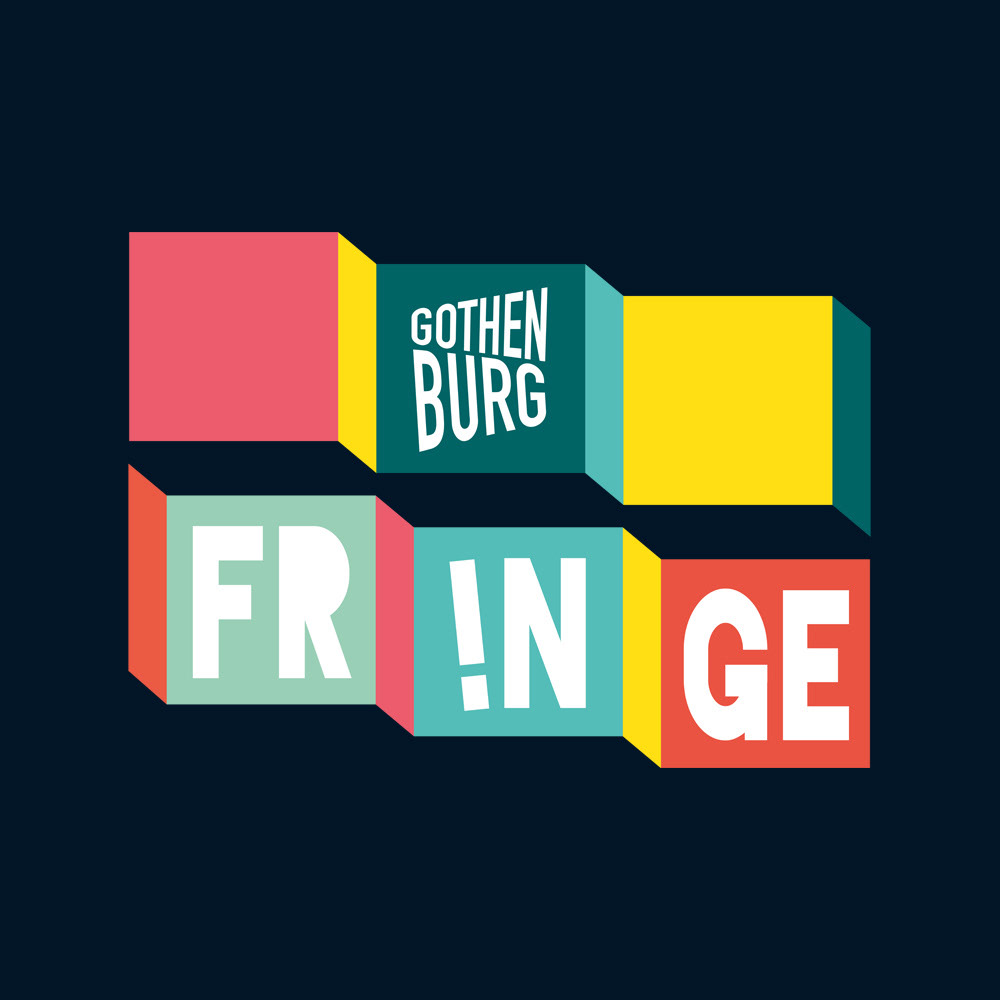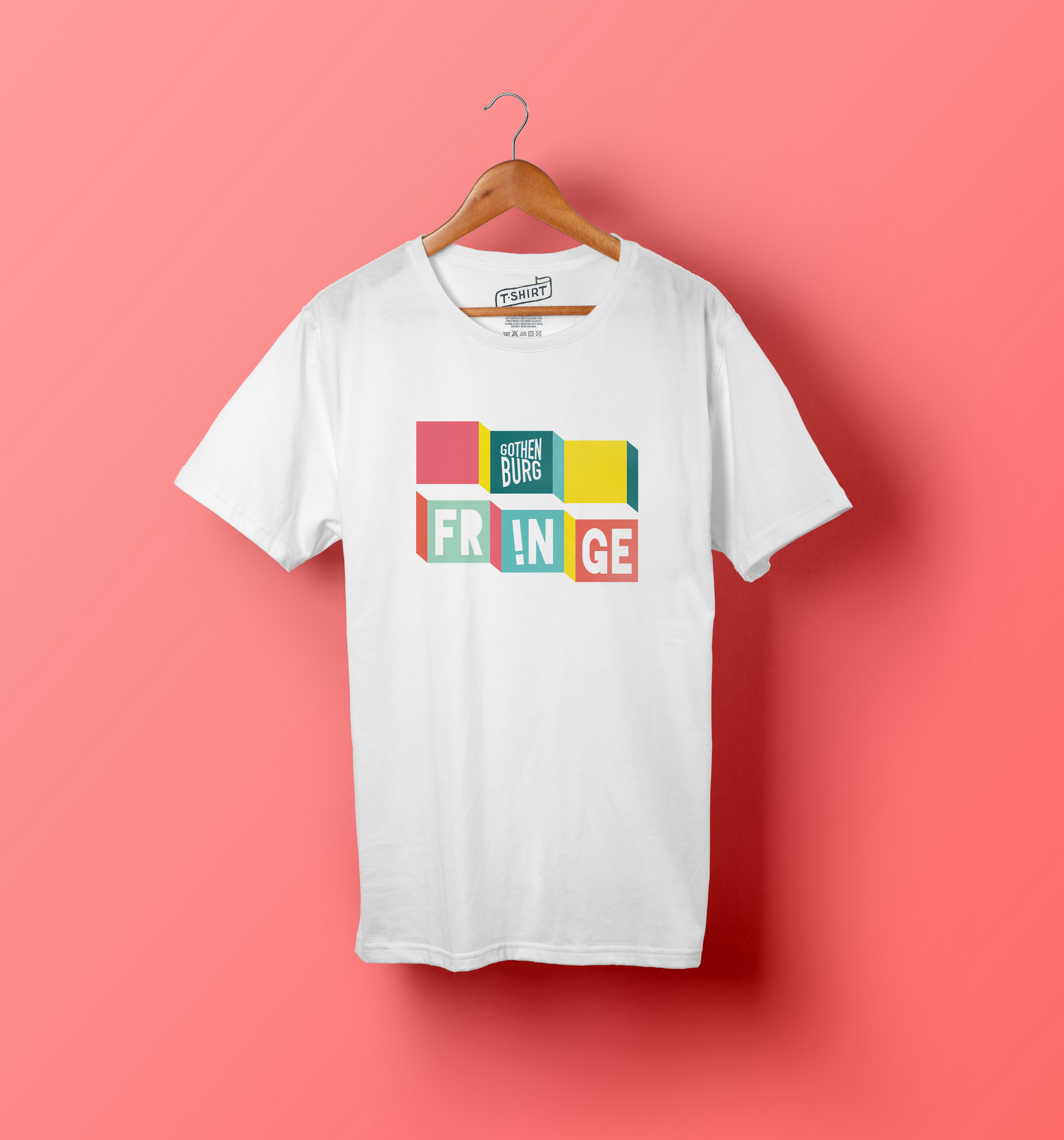 The first commission I got was to create a colorful and inviting logo for the festival. The shape is an abstraction of walls creating a lot of different spaces, as the use of multiple and often surprising venues is an important part of the festivals identity. Since Gothenburg Fringe Festival contains a wide span of performance genres and themes, the idea behind the blank spaces on the logo is that they can be activated by overlaying different elements as symbols for different kinds of performances.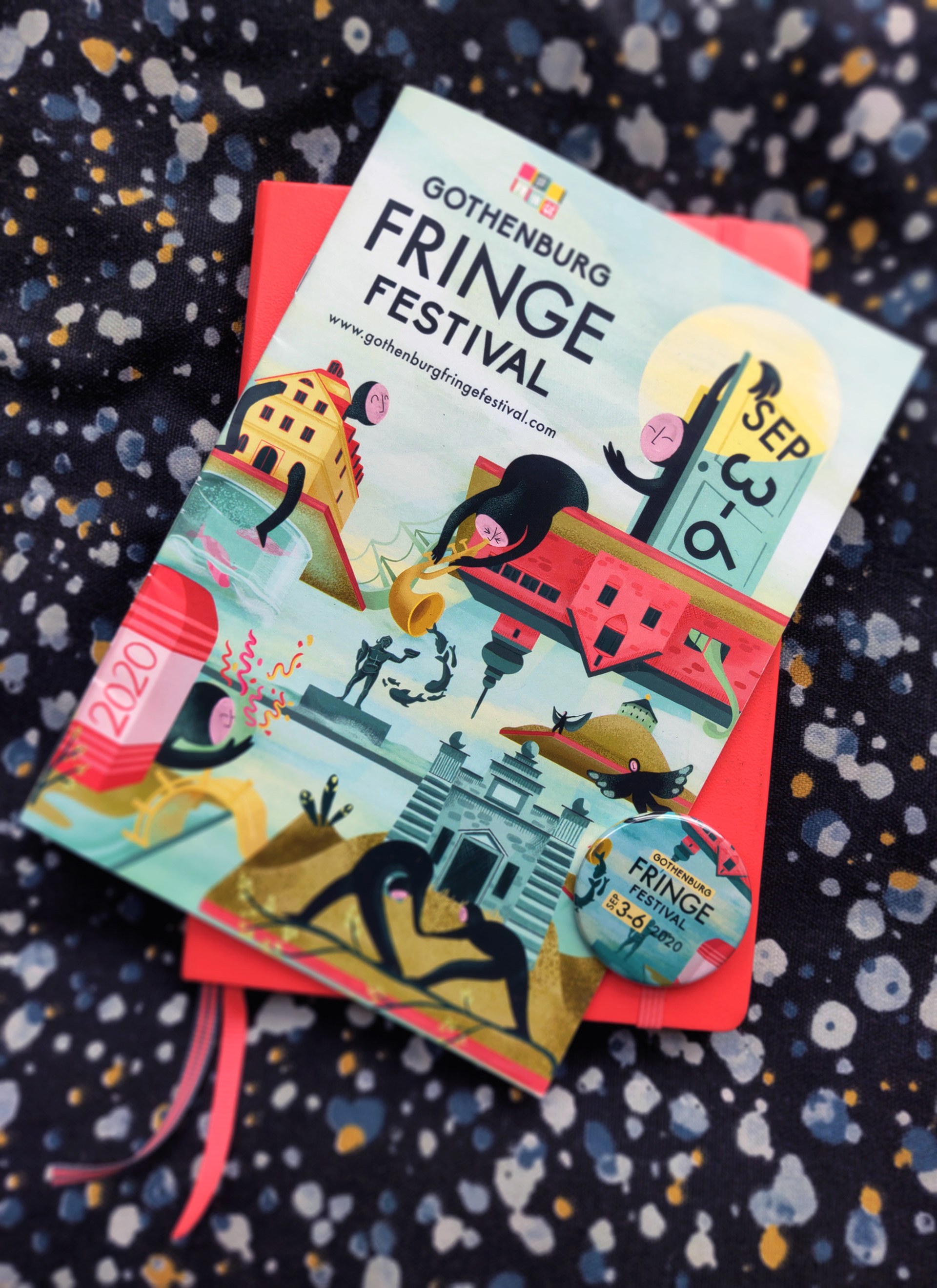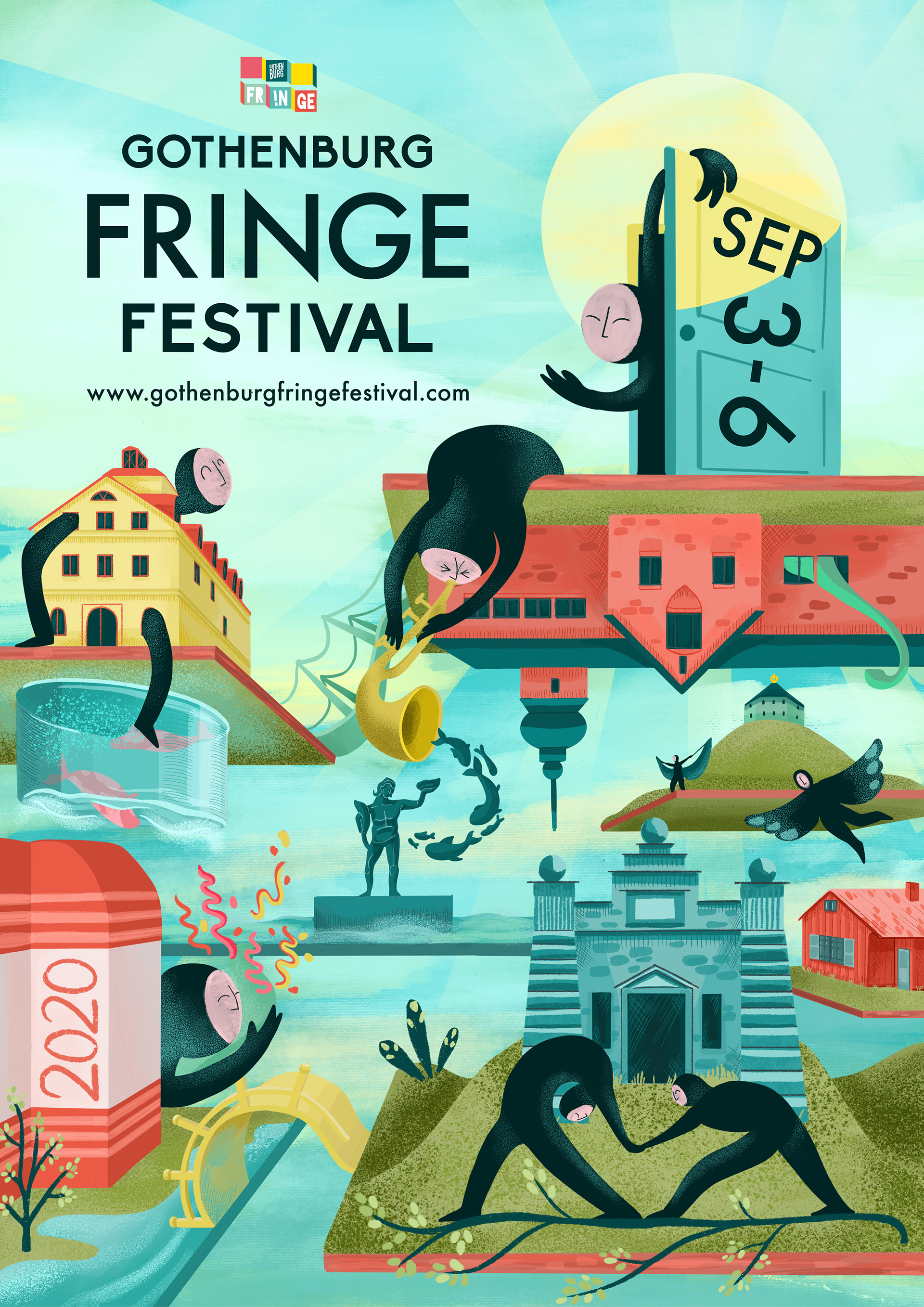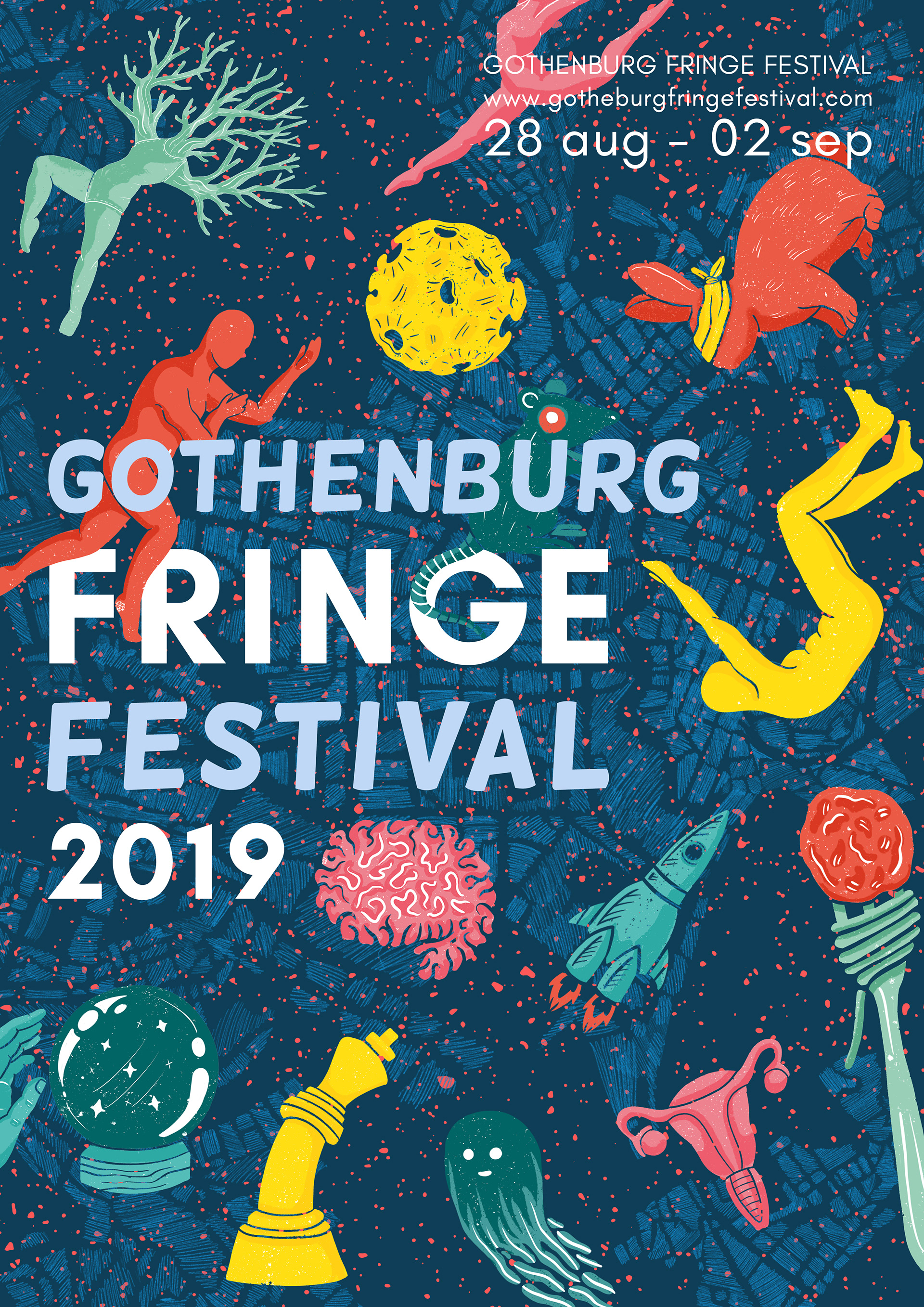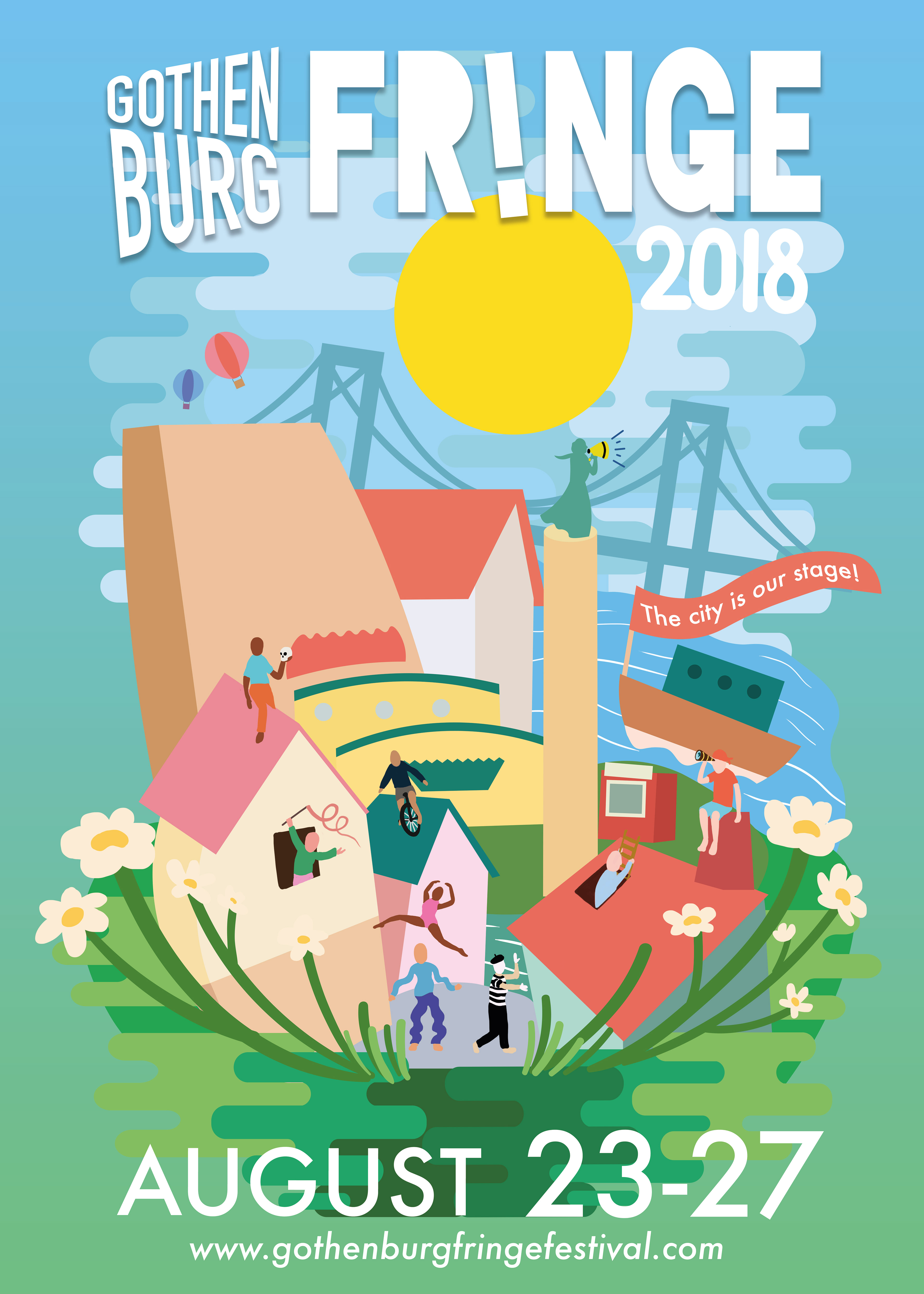 The posters have all been done with the festivals tagline "the city is our stage!" in mind. The first one, made in 2018, is centered around the city area Majorna where that years festival had most of it's venues. 
In 2019 the poster became a birds eye view over the streets of Gothenburg, with snippets of a city map pieced together in the background. The floating symbols are representations of themes in different shows from that years program. The 2020 poster takes the festivals tagline quite literally and portrays Gothenburg as floating stage-like islands. Or is it all just scenography and props on a giant stage?